FREE wood turning demonstrations by Chris Pouncy.
This is at our clubrooms at 5 Mary street Invercargill on Sunday 2nd June starting at 1.00pm, and finishing at approximately 4.00pm. A selection of tools will be available to purchase at the event.
copied from a website the following ;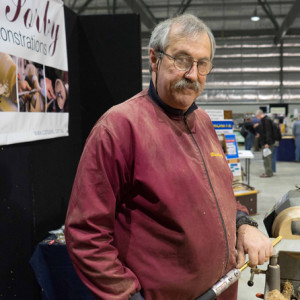 W
ood turner Chris Pouncy, as UK and Southern Hemisphere Sales Manager for Robert Sorby Tools, travels the world demonstrating the best techniques and tools to use on the lathe.
Rather than focusing on set items, Chris tends to show people how to select the right tools for the job and how to get them to work the way they're supposed to.
The latter applies in particular to special purpose tools, for example, spiralling and texturing tools. Lacing his presentation with humour Chris shows how to hold the tools, how to present them to the lathe, how fast or slow to run the lathe, and covers important safety aspects as well.
Could be just the refresher we all need from time to time and interesting for newbies too ! Peter A.
Southland Woodworkers Guild AGM is to be held on
Wednesday 5th June
at the clubrooms at 7.30pm.